MFP APPS
Super-charge your Toshiba e-STUDIO MFP (Multi-Function Printer), with numerous productivity features that takes you beyond the capabilities of a conventional MFP. Toshiba offers a growing list of powerful MFP Apps designed to run on the MFP, without compromising performance or security.
There's no need for costly external servers to get the job done.
Mobile Apps
Mobile devices have become an integral part of our daily lives. We've all become accustomed to having the world at our fingertips with our smartphones, and the Toshiba e-STUDIO is no exception. It offers native Android and iOS support, and it comes with handy and practical mobile Apps you will appreciate.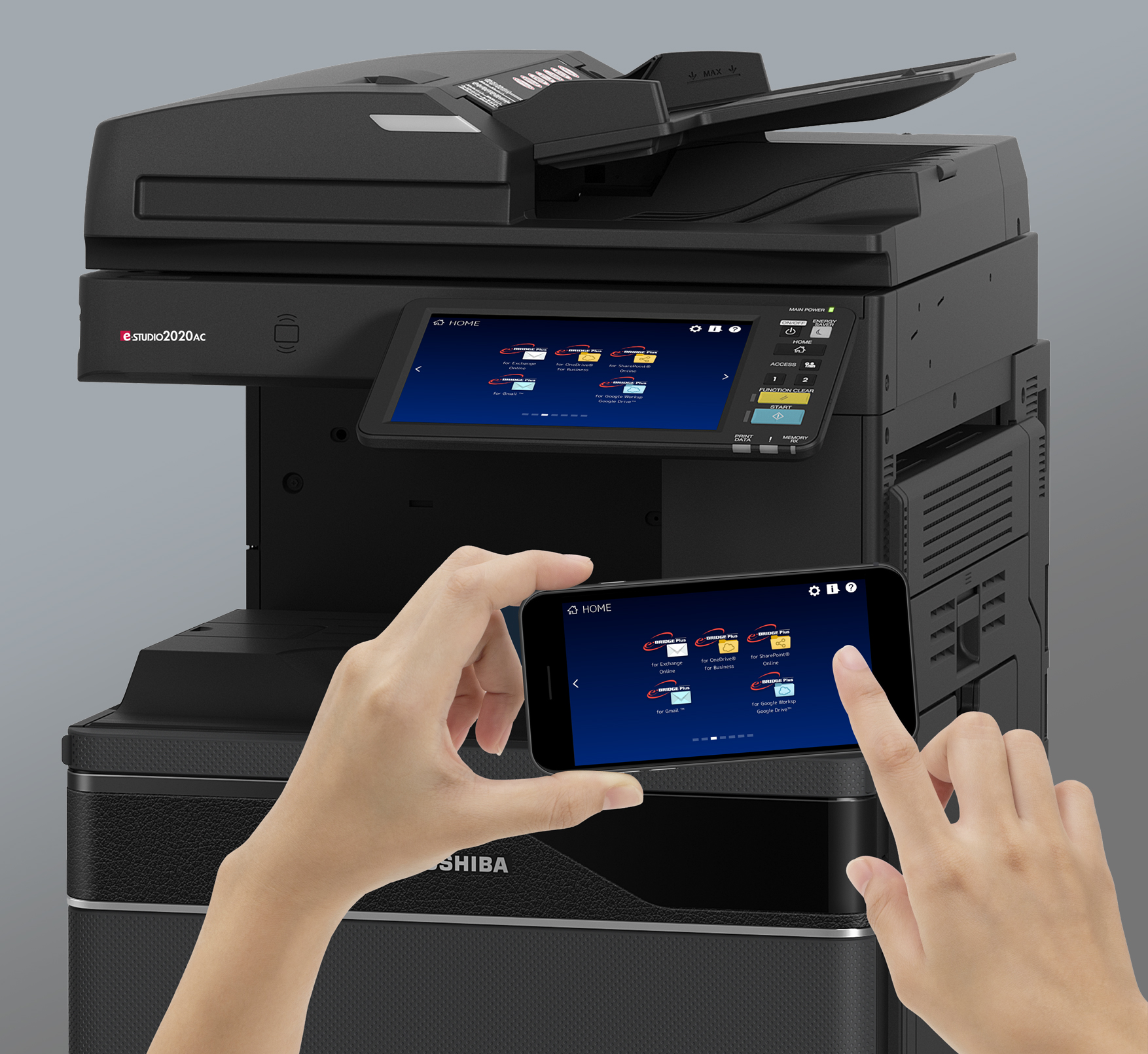 Embedded Enterprise Solutions
The Toshiba e-STUDIO is a versatile and reliable system that is perfect for any business. One of the many great features of these MFPs is its ability to connect to cloud-based enterprise solutions. This allows you to scan documents directly to the cloud, or print from the cloud with ease. The cloud connection is secure and your documents are always kept up-to-date and are easy to accessed. Whether you're in the office or on the go, the Toshiba e-STUDIO helps you stay connected and productive.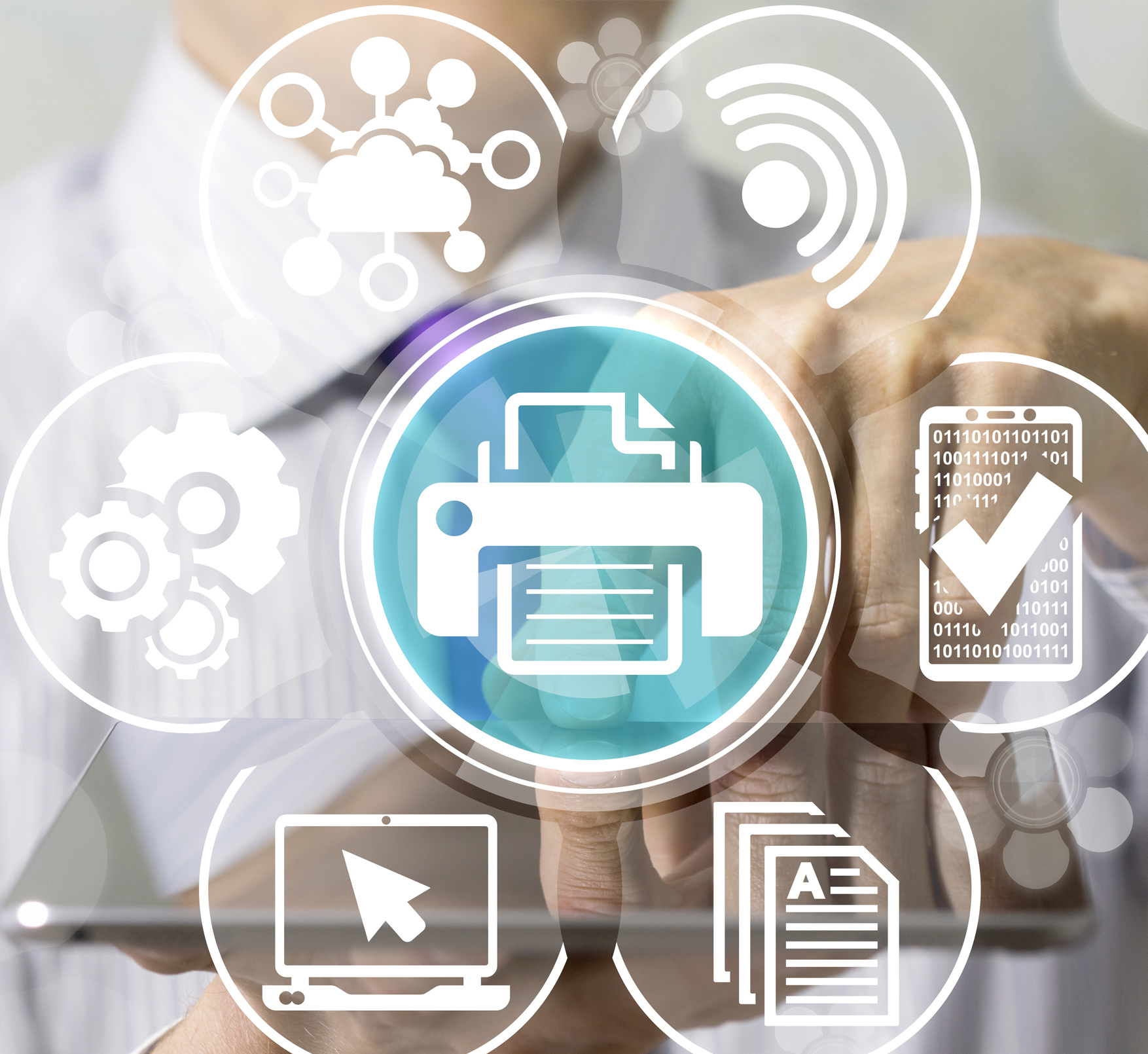 Embedded Cloud Solutions
The Toshiba e-STUDIO is a versatile and affordable MFP that is perfect for small to medium businesses. With its ability to seamlessly connect to popular cloud solutions, it allows you to print or scan documents from anywhere. The control panel is easy to use, and the device is designed to be highly secure, making it an ideal choice for businesses that need to protect sensitive data.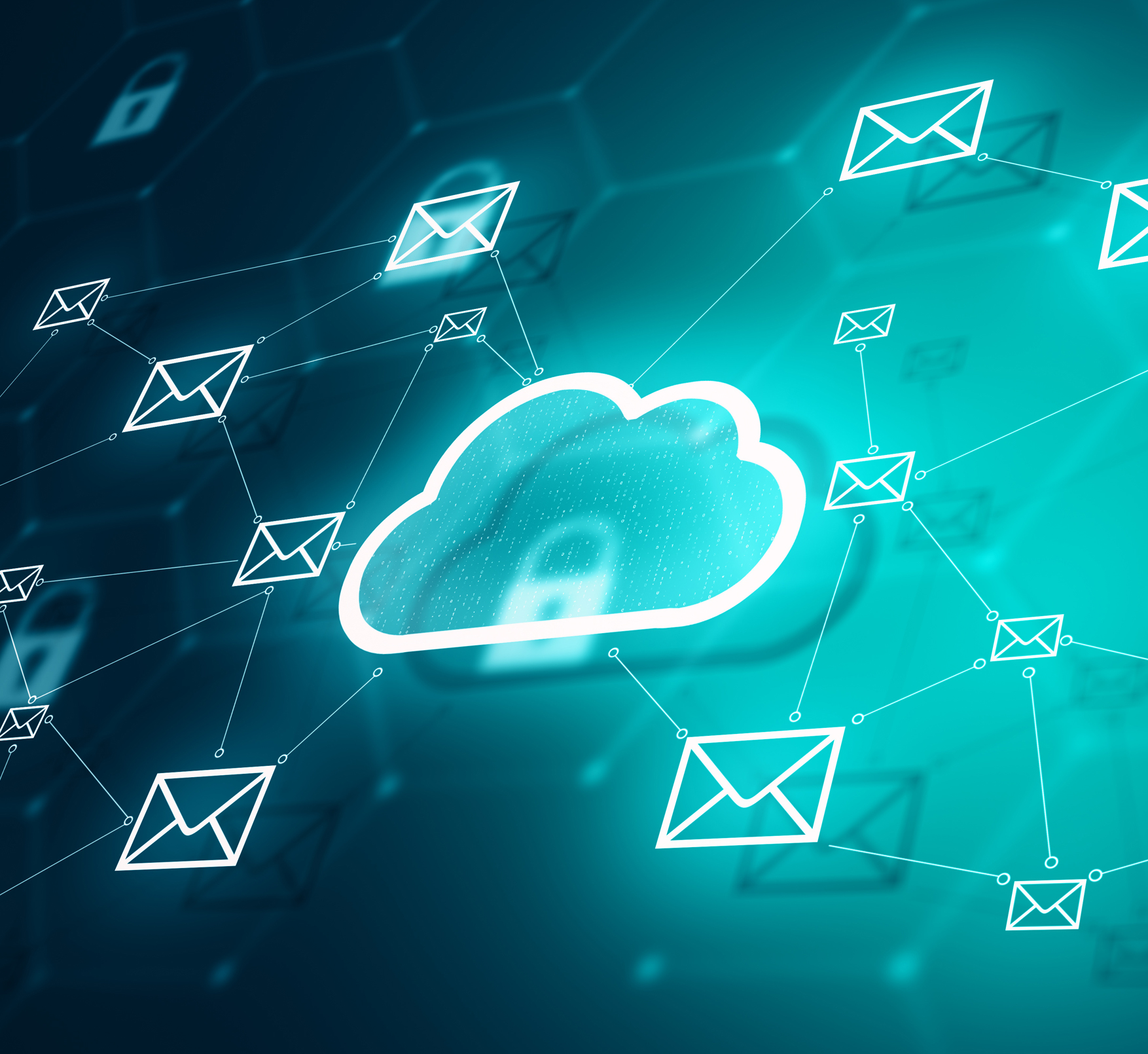 Embedded Workflow Solutions
At Toshiba, we understand that a streamlined workflow is essential for your business. That's why our e-STUDIO systems come with a suite of MFP Apps that are designed to be easy to use and improve efficiency. With MFP Apps, you can customize the MFP interface to better suit the needs of your business. And because our MFP Apps are designed to run on the MFP, you won't have to worry about overloading your IT staff and infrastructure.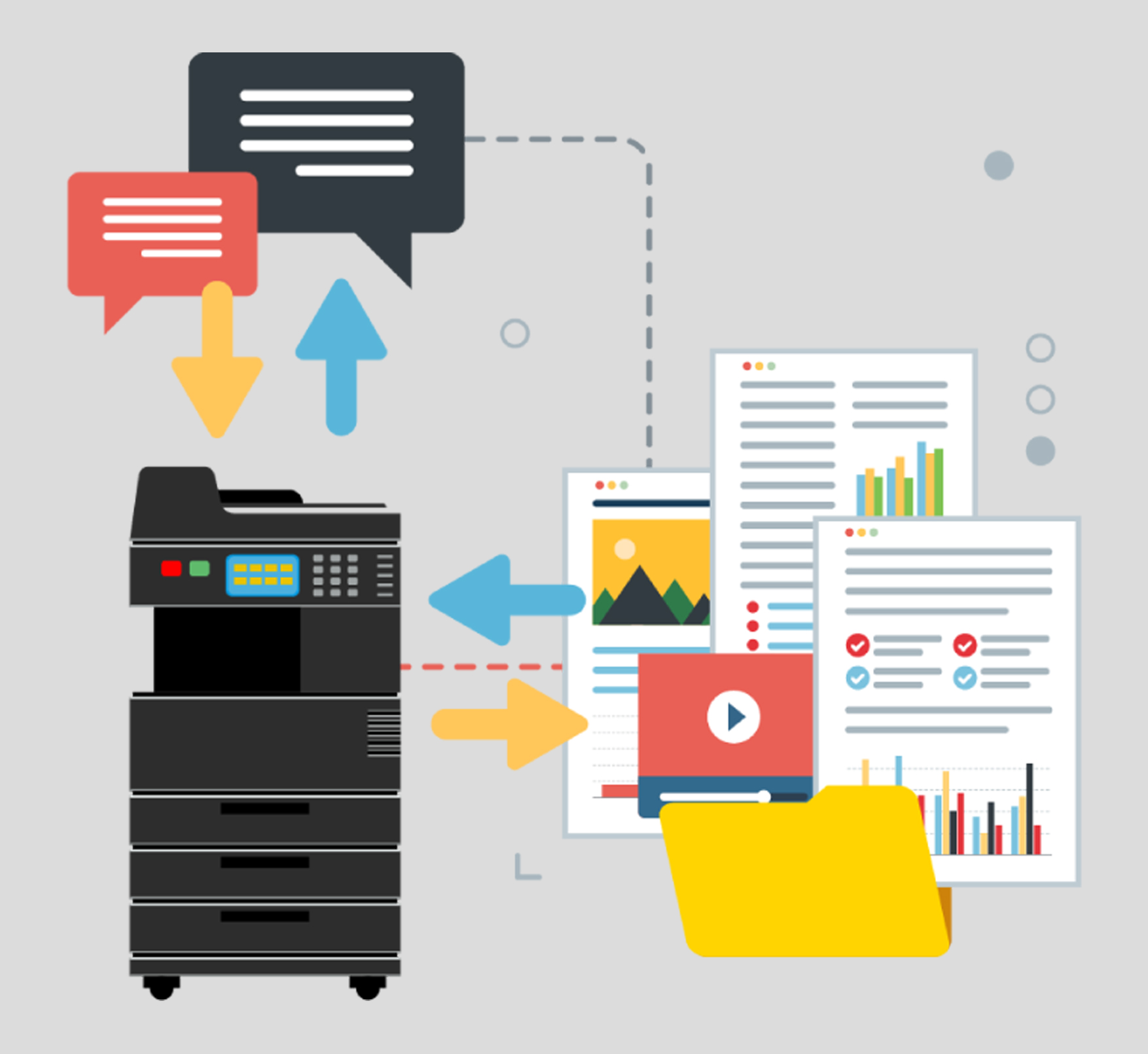 Embedded Productivity Solutions
The Toshiba e-STUDIO systems offer a number of embedded productivity solutions to helps streamline your document workflow. With no need for costly servers, the MFP embedded Apps will process and route your document to help free up your time. In addition, the apps can be customized to meet the specific needs of your business, to streamlining your document workflow, and optimize your productivity.