Department Codes Management
Are you tired of manually managing department codes, setting limits and restrictions to departments (users), getting a simple usage Excel file showing copy/print, scan, fax, colour, black and white usage? Department Codes Management can do all of that for you.
What it is?
The time-consuming task of tracking monthly usage for departments (users), or setting limits and restrictions per department (user), or even adding and deleting departments (users) are made easy with Toshiba's Department Codes Management App. Admin will love this practical and useful toll when managing up to 1,000 department (user) codes.
Your e-STUDIO MFP supports Single-Sign-On "SSO", so when you authenticate to the MFP "Printer" you have access to a host of productivity Apps. For more information on what Apps are available, please visit the MFP Apps page.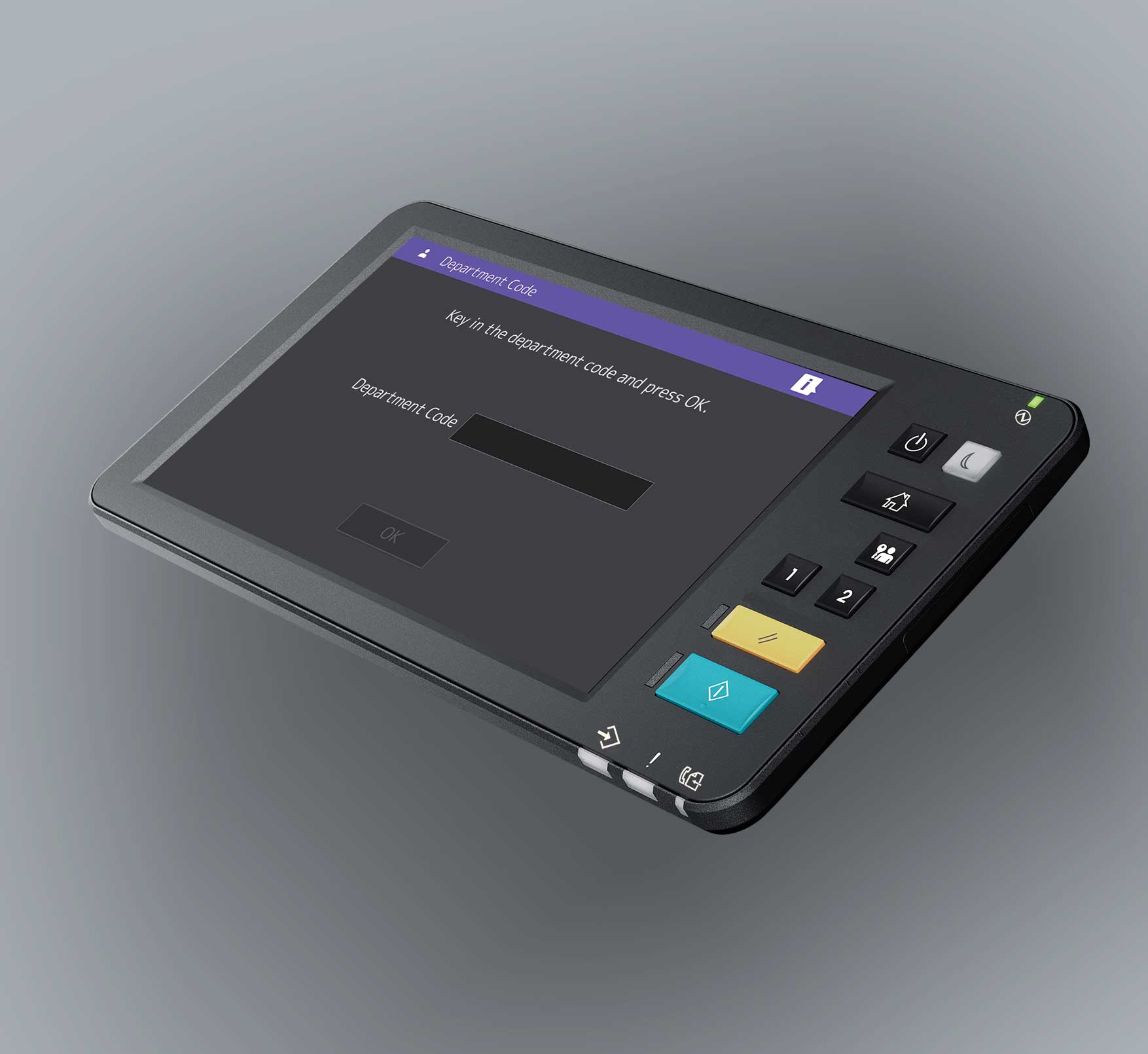 Schedule a meeting today to see the difference of Department Codes Management